We have negotiated discounted prices with the Hotels below.
Should you wish to book alternative accommodation, the Conference Managers recommend booking securely through Wotif.com. The site features a wide range of accommodation options, from hostels to 5-star hotels and apartments.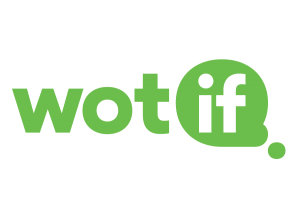 Please note varied terms and conditions will apply.
Accommodation has been secured at the conference venue. Bookings can be made during the registration process. All rates are in AUD.
Wrest Point
410 Sandy Bay Rd, Sandy Bay TAS 7005
(The credit card authority form is only required if the accommodation booking is being paid with a credit card in a name other than the guest)
The individual guest credit card will be charged for the guests first night of accommodation 30 days prior to the conference.
Breakfast: Pre-booked breakfast is an additional charge of $23.00 per person (this rate can only be offered to guests booking breakfast for their entire stay). Guests who wish to book breakfast as an option for specific days will be charged the onsite consumption rate of $29.00 per person.
Room type
Details
Price (inc GST)
Water Edge Room
If the sound of water lapping at your feet appeals, the Water Edge is for you. Right by the shores of the River Derwent, these 4-star rooms have the option of single plus double or king-sized beds and every room has a shower over the bath, Tasmanian timber furniture, as well as a mini-bar. The best thing about these rooms is not so much the view but the fact your feet will remain dry.
$189 (AUD)
Water Edge Room (with breakfast for 1)
$212 (AUD)
Tower Mountain View
Positioned between floors 1 to 8 of the tower, these 4.5 star rooms boast views of Mount Wellington, Hobart city and beyond. With a shower over the bath, a queen and single bed, and Tasmanian timber furnishings, these tower rooms are an attractive option.
$229 (AUD)
Tower Mountain View (with breakfast for 1)
$252 (AUD)
Deluxe Tower Mountain View
Our newly refurbished Mountain View Deluxe King rooms offer magnificent views of Mount Wellington and the city lights and are located on high floors. Each Deluxe Room features a walk-in shower, luxury amenities, pillow top king size bed, large flat screen TV with in-house movie system, Foxtel and complimentary high speed Wi-Fi.

Guests staying in Deluxe rooms are afforded the option of breakfast served at The Point Revolving Restaurant on the 17th floor. Standing 58 metres high, the iconic Wrest Point tower is Tasmania's tallest building, and The Point is the jewel in its crown.

$249 (AUD)
Deluxe Tower Mountain View (with breakfast for 1)
$272 (AUD)