Keynote Speaker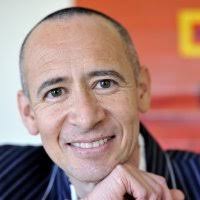 Angel Calderon
Angel Calderon is the Principal Advisor Planning and Institutional Research at RMIT University, Australia.
Angel has worked in institutional research and planning over the past 25 years in several Australian universities. He has also worked as a journalist and foreign correspondent in several countries.
He is a regular speaker on international forums on global megatrends, university rankings, higher education competitiveness, geopolitics of higher education and strategy and development. He is co-editor of a book on institutional research and planning in higher education. He has also co-authored another two volumes on higher education (global issues in institutional research and trends in science education).
He has undertaken consultancy in the tertiary education sector and across various industry sectors in the fields of environmental scanning, market research, scenario planning and strategic planning. Over recent years he has widely travelled across world regions to advice decision makers on higher education policy issues, including building capacity for planning and strategy,university rankings and internationalization.
Between 1998 and 2007, he was co-editor of the Journal of Institutional Research and co-editor of the Journal of Higher Education Policy and Management. He regularly publishes papers and opinion pieces on higher education policy, international education, impacts of trade liberalization on educational services, emerging markets, graduate outcomes and satisfaction, benchmarking and university rankings.
Opening Address Speaker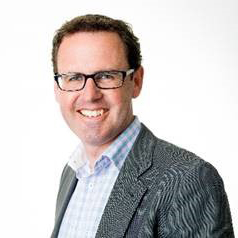 Craig Barling
Chief Strategy & Marketing Officer
Reporting to the Vice-Chancellor, the Chief Strategy & Marketing Officer (CSMO) is an executive leadership role responsible for the development of the University's strategic plan and works to attract students through insightful analytics, a clear value proposition and brand positioning.
Previous to this role, Craig was Executive Director, Transformation, which was responsible for the delivery of five distinct projects, including attracting $300m for our Northern campuses, academic organisation redesign and the establishment of industry-relevant associate degrees. He originally joined UTAS as CFO, where he oversaw the delivery of a new budget model for the University, the development of a long-term capital plan and responding to the proposed deregulation legislation.
Prior to joining the University of Tasmania in 2013, Craig worked for News Corporation, initially as CFO of the Tasmanian Mercury newspaper, followed by the Head of Finance for the News Victoria, which included the Herald Sun, Geelong Advertiser and Leader Newspaper group. Before joining News, Craig was a partner at international accounting firm Deloitte from 2005 to 2009, after starting as a graduate in 1997.
Craig is a graduate of the University of Tasmania, a member of the Australian Institute of Chartered Accountants and a graduate of the Australian Institute of Company Directors. He holds board positions with the Anglicare Tasmania and Fahan School and is a fellow of National Heart Foundation after serving in several board positions.