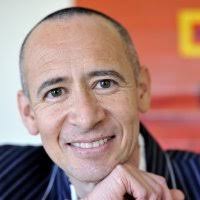 Angel Calderon
Angel Calderon is the Principal Advisor Planning and Institutional Research at RMIT University, Australia.
Angel has worked in institutional research and planning over the past 25 years in several Australian universities. He has also worked as a journalist and foreign correspondent in several countries.
He is a regular speaker on international forums on global megatrends, university rankings, higher education competitiveness, geopolitics of higher education and strategy and development. He is co-editor of a book on institutional research and planning in higher education. He has also co-authored another two volumes on higher education (global issues in institutional research and trends in science education).
He has undertaken consultancy in the tertiary education sector and across various industry sectors in the fields of environmental scanning, market research, scenario planning and strategic planning. Over recent years he has widely travelled across world regions to advice decision makers on higher education policy issues, including building capacity for planning and strategy,university rankings and internationalization.
Between 1998 and 2007, he was co-editor of the Journal of Institutional Research and co-editor of the Journal of Higher Education Policy and Management. He regularly publishes papers and opinion pieces on higher education policy, international education, impacts of trade liberalization on educational services, emerging markets, graduate outcomes and satisfaction, benchmarking and university rankings.